Last chance to apply for Modern Apprenticeships
Time is running out to apply for an apprenticeship with Wheatley Group.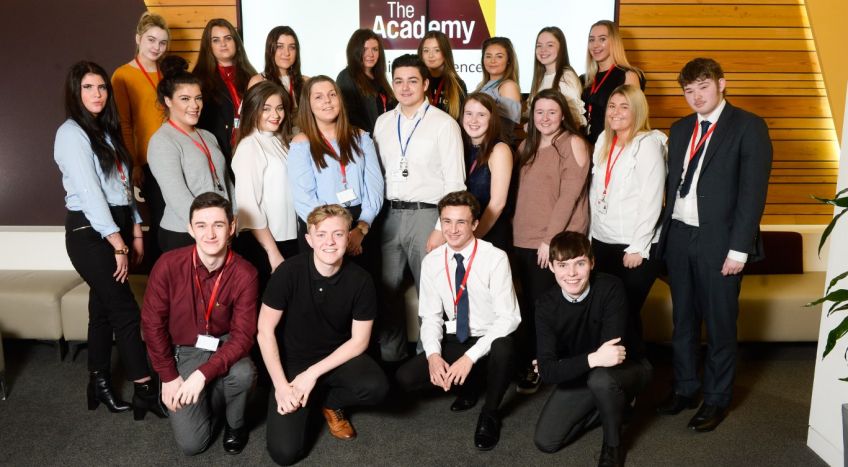 Scotland's leading housing, property and care organisation have around 50 places up for grabs for young people to take their first steps on the career ladder on their two-year apprenticeship programme.
Since it launched in 2009, more than 300 young people have joined Wheatley on the Modern Apprenticeship scheme.
The two-year programme gives people the chance to explore different roles in housing, property and care.
The successful candidates will work across Wheatley and its partner organisations including GHA, Cube, Loretto Housing, Dunedin Canmore, West Lothian Housing Partnership and YourPlace, while studying for an SVQ qualification. They'll be able to pursue careers in different areas of the business, including housing, environmental and grounds maintenance, as well as business support services like finance, legal, communications and development.
The closing date for applications is 13 April 2018
Courtney McDonald, 23, from Cardonald is now working in the Finance team after completing her two-year apprenticeship.
She said: "I wasn't sure which sort of career I wanted, but I knew wherever I ended up in Wheatley, I would have a career.
"I enjoy the variety of work I can have and no two days are the same. It is exciting to turn up to work and not know what to expect from one day to the next.
"There are so many career paths which you can choose at Wheatley Group. You get great training. Working here means I have a stable job with the prospect of a long and happy career with different roles I could move into."
Wheatley Group's Modern Apprenticeship programme is run by charitable trust, the Wheatley Foundation, and is one of the ways they tackle unemployment in their communities.
Wheatley Foundation director Lorraine McLaren said: "These are great opportunities for young people to take their first steps in their career. We offer great training, support and personal development opportunities – as well as help with driving lessons and discounts on gym membership.
"Remember, you don't need any formal qualifications to work for us and you will earn as you learn on the job. It is open to anyone who is aged between 16 and 19."
Young people can apply to the Modern Apprenticeship scheme by clicking on Modern Apprenticeships Careers or emailing their details to ma@wheatley-group.com by 13 April 2018.
Friday, March 16, 2018