Here for you in difficult times
Please know we will do all we can to support you and your family through these extraordinary times.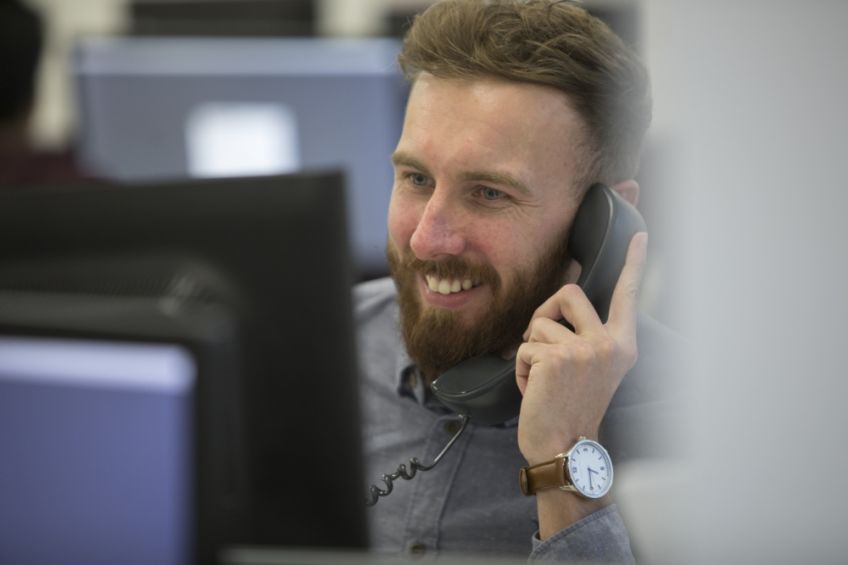 Thanks for your patience as we continue to operate a restricted range of services in line with the latest Scottish Government guidance.
Here is what you need to know.
The safety of customers and staff remains our top priority.
Housing offices and staff
Our housing offices remain closed and our housing staff are working from home.
Housing Officers are continuing to work from home and will contact customers via text, telephone or email. If you have any welfare concerns or rent payment queries, then please talk to us.
Repairs
We're only able at this time to carry out essential and emergency repairs. These range from attending to hazardous electrics, problems with power and heating and persistent leaks to replacing showers for vulnerable tenants or windows and doors. Gas safety checks and maintenance continue as normal.
We're unable to do repairs where staff are unable to socially distance, where the work requires more than one tradesperson or involves working in a confined space, such as an attic. All staff maintain strict health-and-safety practices and use the appropriate P.P.E.
Our approach to repairs is aimed at protecting the safety of customers and staff by preventing the spread of coronavirus in households.
We'll resume a full repairs service as soon as it is safe to do so. In the meantime, if you need an emergency repair, call 01506 416 438.
Letting homes
As of 7 September, viewings and sign-ups have been re-introduced.
Customers can still apply for advertised homes and selections will continue to take place weekly. Housing officers will keep in regular contact with customers that have been selected for a home and advise them when they will be able to view a property and complete the sign-up.
If you are homeless, you should contact your local authority who will be able to provide you with assistance. Click homelessness advice for local authority contact details.
Benefits and fuel advice
We're here to support you with your benefits and all aspects of Universal Credit. All appointments with welfare benefits and fuel advisors are being carried out by phone.
Environmental services
Our stair cleaning service resumed on 21 September. We will put up a notice in your stairwell with details of when cleaning will be carried out in your block. However, it will take time to reach every close, so please bear with us. Read more in stair cleaning service update.
Our environmental services are also carrying out outdoor work such as grass cutting.
Emergency support
Our EatWell service, and other support, is still available to help vulnerable tenants in need of emergency food.
Anti-social behaviour
We will continue to investigate any cases of anti-social behaviour. Housing officers will carry out investigations over the phone.
Talk to us
We are also urging all tenants to let us know if, through being ill or self-isolating, they may find it difficult to pay their rent. If you're worried about paying your rent, Talk to Us. The sooner you get in touch, the quicker we can help you.
Please remember, you can contact us through our website and by email and phone. Now is the time, if you haven't done so already, to open an online account. You can register for or log in to your My WLHP account at www.wlhp.org/my-home/my-wlhp. Also remember, you can pay your rent by:
Keep up to date with our latest Coronavirus updates, health advice and government information on our website, click on Coronavirus.
Friday, October 02, 2020