Final call for Modern Apprentices
Wheatley Group is making a last call for young people looking for a Modern Apprenticeship.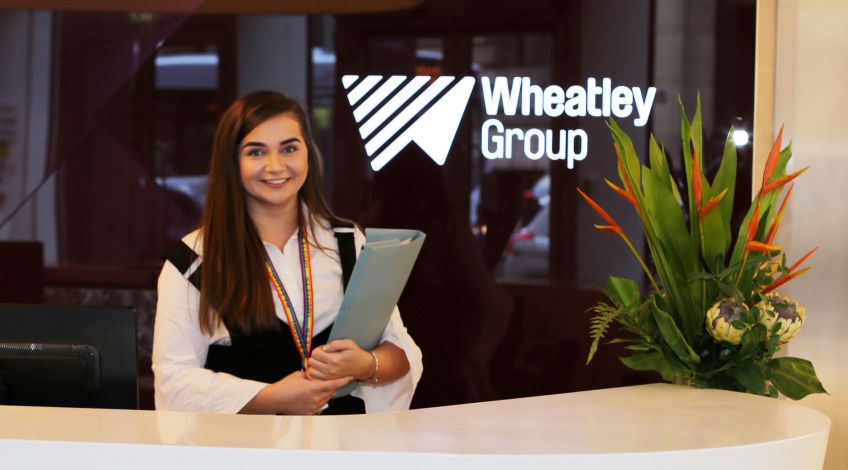 Scotland's leading housing, care and property-management group is recruiting 31 school leavers for its award-winning programme.
Wheatley has 25 Business Administration and six Environmental Apprenticeships up for grabs for youngsters aged 16-19.
Applications close on 10 May.
Over the past nine years, Wheatley – which includes GHA, Dunedin Canmore, Cube, Loretto Housing, WLHP, Barony, Lowther Homes and YourPlace – has taken on 384 Modern Apprentices.
Wheatley Foundation Director Lorraine McLaren said: "We want to give young people the best possible start to their careers – and a Modern Apprenticeship with Wheatley can set them on the right path.
"You don't need any formal qualifications to apply. Young people earn while they learn and get training and support at every step.
"We also offer a fantastic range of benefits for our Modern Apprentices, including free travel passes, 28 days' holiday a year, money off high-street shops, discounted driving lessons and more."
The Modern Apprenticeships are supported by the Wheatley Foundation and the Wheatley Academy.
Find out more – and how to apply – at www.wheatley-group.com/modernapprenticeships, by emailing ma@wheatley-group.com or by calling 0141 274 5644.
Wednesday, April 24, 2019